EURo - pallet, dolly - trolley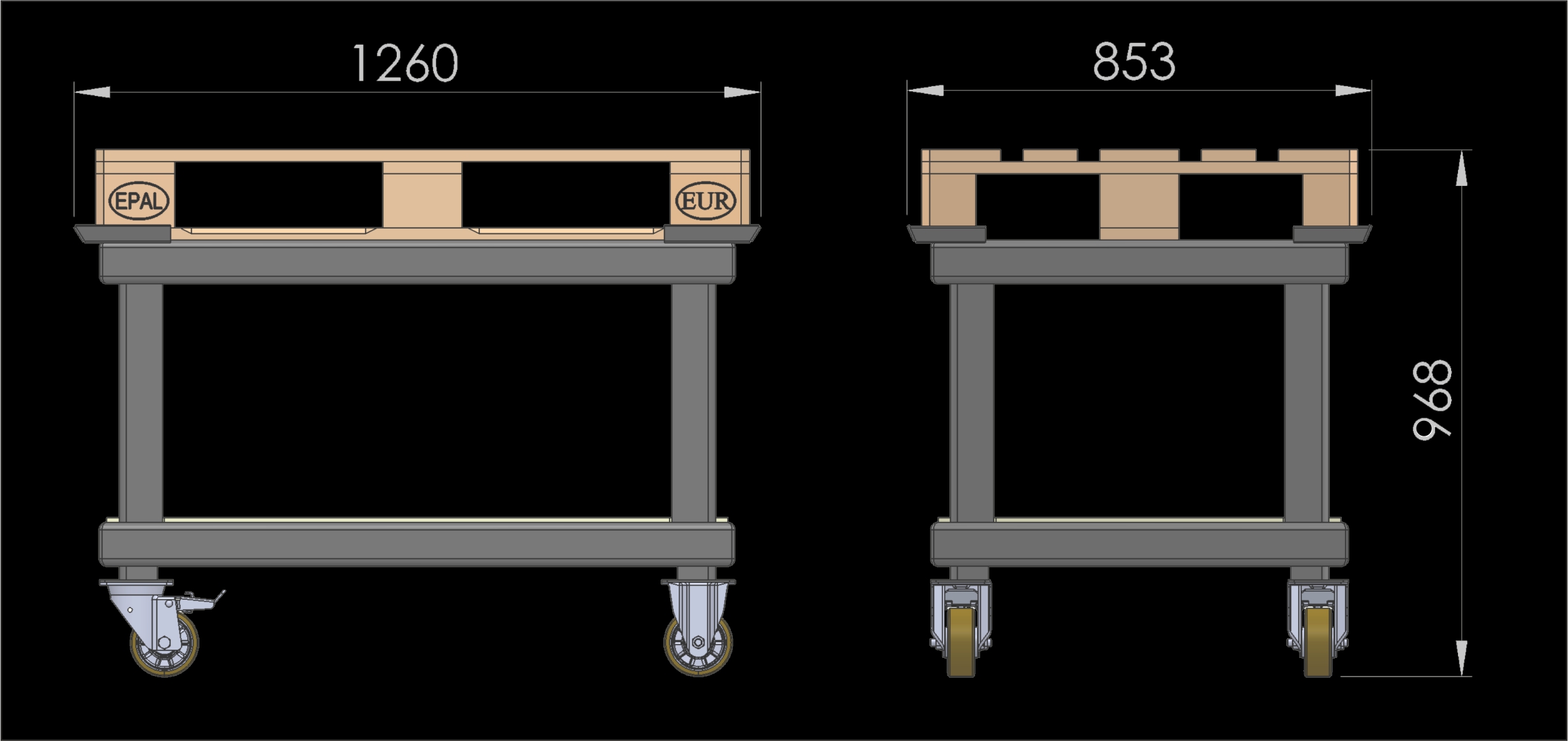 Euro pallet dolly suitable for pallets measuring 1200 x 800mm
Platform size 1210(L) x 810(W)
900kg capacity
Powder coated sturdy steel construction with high chemical resistance
Low noise wheels: 2 braked castor, 2 fixed polyamide wheels
Hubs with roller bearings

What is the Purpose of a Euro Pallet Dolly?
This will take the hard work out of transporting heavy Euro pallets from one location to another. This Euro pallet dolly is easy to roll and manoeuvre, making it a great solution when you need to shift items around within a certain area. It will keep strain off of your back while also getting your supplies where they need to go.
Where Can This Product Be Used?
This Euro pallet dolly is perfectly suited for warehouses and stockrooms. They can also be used to move things in a store or even through a hotel lobby, because the wheels are non-scuff and will leave hallway floors unmarked even from the heaviest load. Loading docks are also excellent areas in which this can be used, positioned right where deliveries are being accepted and sent out to make the most of their use.
Who Might Use a Euro Pallet Dolly?
Those workers who have to manage the transportation of heavy pallets will be delighted with this Euro pallet dolly. These would include warehouse and construction site foremen and workers, loading dockworkers and store stock clerks.
Product Specifications
The Euro pallet dolly is made in EU. The wheels are low noise and swivel for optimum manoeuvrability. Also, the wheels are made of Polyamide.
Additional Benefits
One of the exciting benefits with this incredibly sturdy dolly is we offer a 5-year warranty on parts for this product.