Don't work hard,
Work Smart...
Motorized drive system, double foot switch and 5 up/down buttons for moving the roller, allow you to completely change the way you use a flatbed applicator.
Using traditional tables, the operator works from the area in the middle of the table. With Lamidesk, we have designed everything to happen at the edge of the table . This work area is easily accessible for the operator and allows for mounting that is so quick and easy compared with manual models.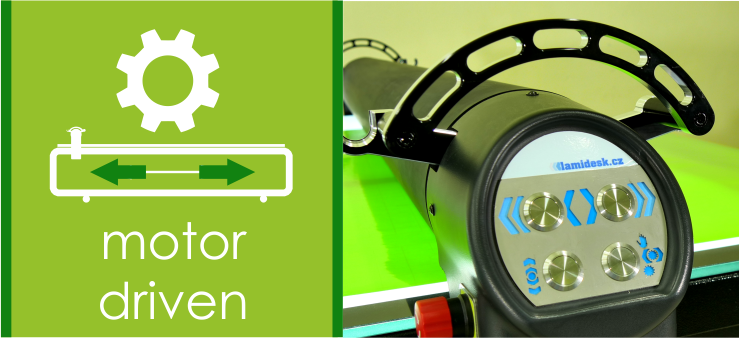 Easily switched and controlled motor drive and double foot pedal keep you your hands free for precise handling of laminated materials.
All the work is done by the electric motor.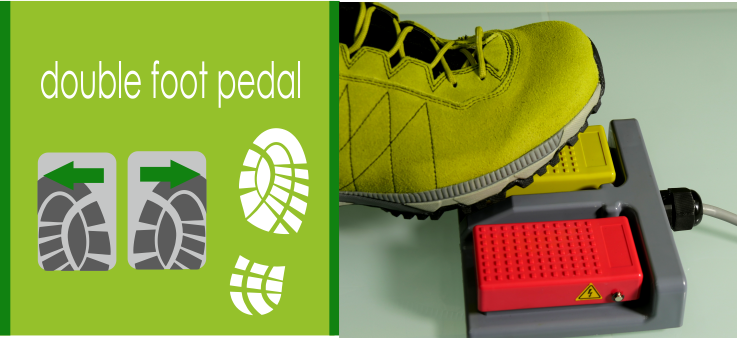 With the double foot switch you can control the movement of the roller from either side and the operator can stay at the part of machine that suits his/her preferred method of work.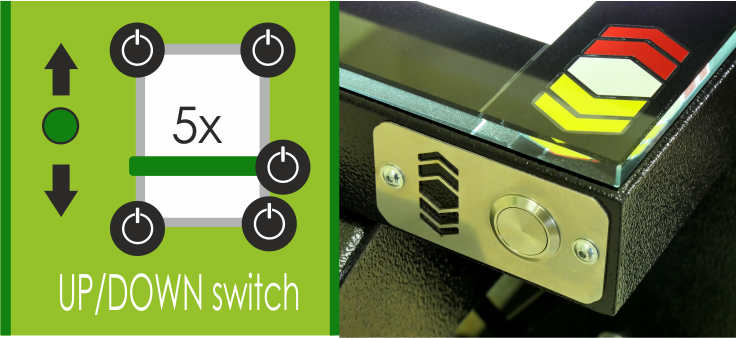 Switches are accessible from everywhere on the table.
Up/Down control of the roller is done from any one of the 5 buttons on the machine so the operator does not need to move from his position.